Content writing isn't a cakewalk! One needs to excel in many things to create expressive writeups. Things many writers wish they knew earlier!
On the first day at work, it becomes a straining situation where you sweat hard and present your first-ever write-up to the editor. Following this might come to a situation where you'll receive a copy scribbled with dozens of mistakes. This situation quite sums up the life of many of us writers.  
Relax, it's normal! 
Content writing is a field where there's no end to the learning. Of course, we all want to give out the best of our side of the story while writing a piece. However, the journey from brain to draft goes through a lot, especially the writing style. 
At times, there are tips we wish we would have followed to make the most of our writing. However, if you are an aspirant writer and need pro tips to excel, you are at the right place. This article comprises 11 content writing must-excel things that will help you develop skills to keep up with the industry quality. 
First, Identify your audience 
This must sound underrated, but in reality, it is not. Before you start writing, understand your audience. Understanding your audience allows you to target your content. 
For example, let's take this blog. This blog is for aspiring writers and also offers valuable information for established writers. But the targeted audience will get significant benefits. 
This is why there is detailed information on the basics of content writing; how to attract an audience with the title, and more. For starters, analyze the given niche and look for things that will help you attract new readers. But, of course, this doesn't mean you will ignore your existing readers. 
Start with the base and then venture out; this way, you can gain a loyal reader base. This is the ultimate weapon; you will be a hit overnight if you target the right audience with precise niches. Trust me, this happens!  However, doing it in the right way alters the viewer percentage the most. 
Hook your audience with the Title
Let's say at least 50 people visit your website blog every day. So on average, 40 people will read your title, and only 10 will end up reading the entire thing. 
In simple words, Titles make the first impression. So, it needs to be catchy and intriguing. 
Strong titles offer precise information, delivering you a brief without telling the whole thing. The ideal length of a headline is 11 words and 65 characters. Apt titles tend to attract more readers. Previously emotional titles did rule the industry but times have changed. Now, curiosity titles and surprising trigrams included statements are on fleek. 
Different social media platforms require different title strategies. Like in Facebook instructional headlines rule more than ranking and new titles. Add volume to your Title by adding phrases, but do not overdo it. Any Title that is too short or long may not bring brownie points. So, dedicate a ton of time and research well for the Title. 
Latch them up with an interesting intro 
Your Title attracted readers to click on the article. Now all you need is to persuade them to stick around. However, this is not as easy as it looks! 
As per Nielsen Norman Group, around 57% of the page-viewing time is expended above the bend, before viewers scroll. For the second screen the percentage drops to 17 and only the loyal reader's go further. 
That means if your introduction isn't compelling enough then you might not retain your existing readers. The best way to retain your readers is to dive straight into the content assured by your Title. 
For example, if you're going through this article, it is obvious that you want to enhance your content. So, in the intro, we've shared our issues with an assurance that you will learn and find a solution for all your content writing issues. 
See, the introduction did work because you are still exploring the niche. 
Write to Impress 
A catchy introduction might help in attracting readers for a brief period but it is not the golden key. You need to create content according to your reader base. 
Or, in other words, write for a small group of people, do not generalise. Like there is a huge difference between an article on writing tips and content writing tips.
Because if you are searching for tips on content writing, the search engine can make conscious guesses. For example, Chances are that you work for a marketing firm or create marketing content as a freelancer.  
On the other hand, if it was an article on essay writing or letter writing. You could be a student or a teacher who is struggling with the given niche. If you attempt to focus on both the audience base, most probably, the write-up won't hit the target. 
So, the best thing to do is, write the way your readers like. Focus on a restricted audience base and deliver quality content. 
Limit your Focus 
Every article must flow on a single idea from the title to the conclusion. This strategy can help you in forming practical statements, compose write-ups that surge naturally and offer readers a precise takeaway. 
Unless you are writing the column page that includes broad topics, limit your focus as much as possible. 
For Example: 
Bad: How to improve digestion 

Better: How to better your digestive system

Best: Tried and proven tips to curb acidity. 
It is difficult to write on the first theme as it deals with a broad range. You can't offer tips to curb every digestive disorder. However, by limiting your focus, you can offer valuable content around a certain niche. 
Keep it engaging throughout 
No matter how catchy your title is, if your content is not interactive and engaging, you will face downtime. If you don't put out engaging content there are high chances your readers will bounce. 
A research group used the machine learning models to find out what works best to create an engaging write-up. Of all the articles reviewed by the researchers, only a small portion performed nicely on both Twitter and Facebook. 
This implies that people on different platforms interact with different types of content. 
And then there is writing! 
As a content writer, we're sure you have been advised to use simple words. Yes, complex words do increase bounce rate but content with high readability scores also don't perform notably. 
To sum up, engaging content is formed by employing language your readers understand and enjoy. Thus, overcomplication or oversimplification both are hazardous or less effective.  
Brand voice must stand out
Ever wonder why some brands stand out from the rest? 
Due to various factors, most of them are related to brand voice- the character you bring to the brand. Once you understand your targeted audience and know what engages them the most, continue with it. Again, consistency is the key here.  
Also, you have to circulate the brand voice among other writers; otherwise, they might deliver the wrong perspective of your brand. 
Your brand voice must include:
Your brand's core values and goals

The portrayal of your audience and the way they interact 

your perfect relationship with your readers   
Offer correct and wanted information to the readers 
Just imagine you search for novel writing tips; you click on the niche and get video editing tips. Or just think that you read a 2000 word article on why great content is crucial but didn't mention once how to achieve it or how to do it. 
You will probably never visit those sites to seek more information. 
So, it is very important to understand what readers want before writing a piece. 
Data is widely accessible nowadays. By using some tools, you can easily find frequently asked queries about your niche. For example, let's say we will write on healthcare but haven't concluded on the niche. This is where some data-based tools can present what our readers are looking for or what needs to be added to the piece. 
An outline is a must 
Once the research phase is over, start with forming an outline. 
Why include an outline? 
Because it offers structure to your piece and adds value to your writing, it also helps discover trusted sources and content to strengthen your statements and offer extra content.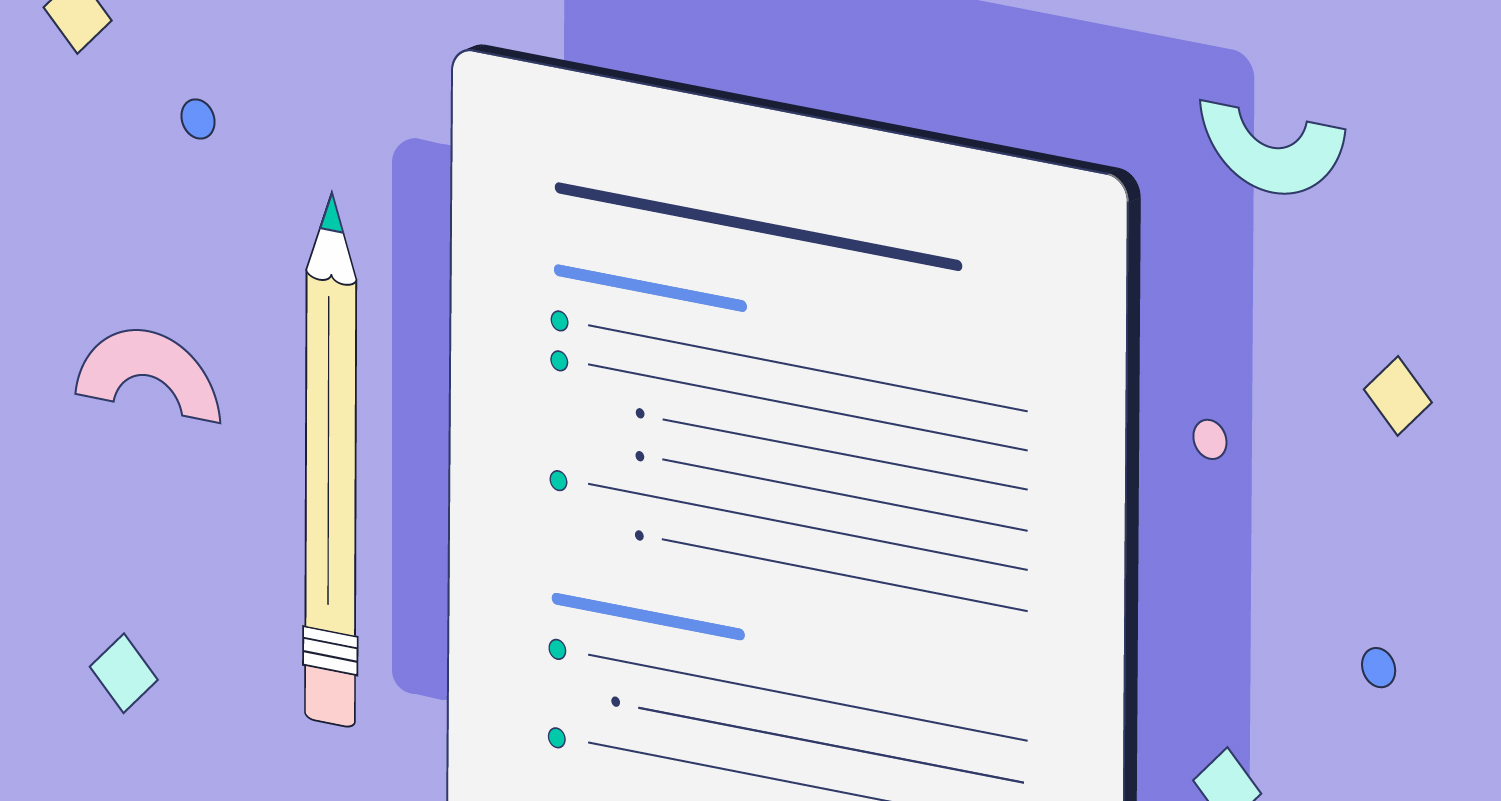 All you need to do is take keyword questions and set them logically. Like, "what is Cancer" would come before "Treatment-related to cancer." If you need to write multiple points under one heading, simply add pointers or subheadings. 
Incorporate tips that are tried and tested 
A primary goal of content writing is to ensure your readers learn something new. This way, there is a high chance they will come back and become loyal readers. They might even subscribe to your mailing list and get gated content. 
The simplest way to attract readers and teach them valuable information is by offering tried and tested tips. 
That is the reason why I am writing about content writing instead of spaceships. Write what you know and not what you assume. Talk about your experiences; this is the best way to lower the bounce rate. 
Do not forget to include trust factors 
The content we find on the internet is vast, and even if you have a very absurd niche, you will still find a handful of articles covering the particular subject. 
Why will readers choose you above others? 
To make your content stand out, you will need trustworthy or reliable content. Readers will click on your site the most if readers know that your content is well-researched and strong. 
This certainly takes time, and correct steps make it easier. Like you must: 
Offer valid and trusted sources for statistical data and essential information. 

Link credible websites to your content  
Conclusion 
Content writing begins with in-depth research and defining targeted readers. 
If you are not fully aware of your audience preferences, there is no way for you to create meaningful content. You will undoubtedly include fine words, but that won't get you leads because they are not targeted the right way. 
Every time you write, just do it for your readers. This way, you will create content that will leave an impression on your readers.